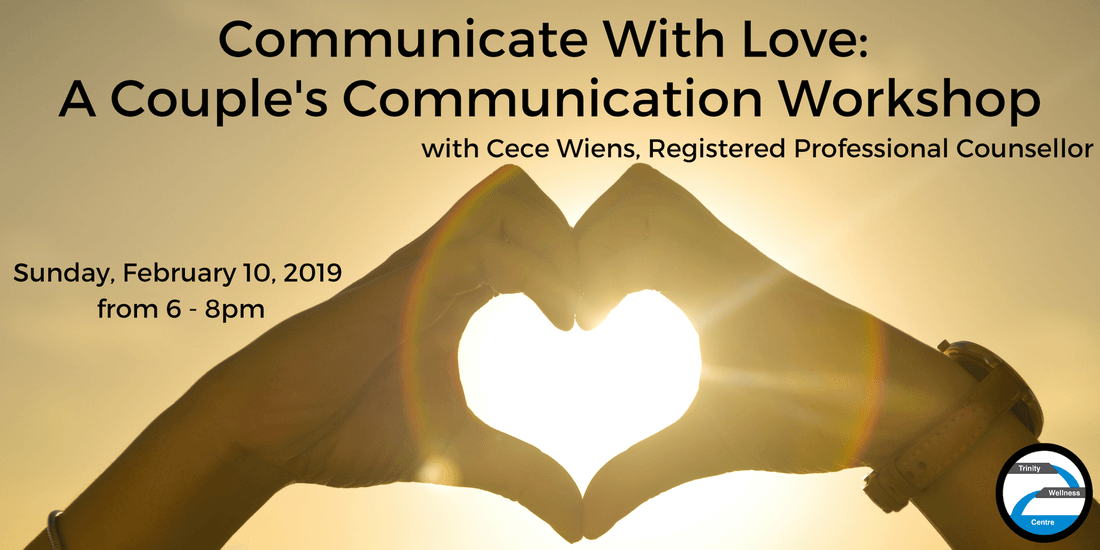 Based off the research and training by

John Gottman

, author of the 7 principles for making a marriage work.

We chose our partner out of love and we value that love, and yet when we argue, we can struggle to get our point across in a loving and kind way.

​

It is said that hurt people, hurt people - and when we feel hurt by something our partner has done or said we lash out, storm out, walk away, say we're finished, give up. This way of communicating creates a lack of safety in our relationship and causes rifts, fostering room for resentment and bitterness to grow. Many people believe they should know how to communicate with their partner and struggle to understand why sometimes they don't feel heard or understood by the person they love most. Communication in relationships is a learned skill and we are not always given the tools to communicate with kindness and love in our deepest, most important relationships.

Fortunately, we can gain the tools to develop deep, meaningful, kind conversations with our partners, even when in conflict.

Communicating with Love is a couple's workshops where you will learn some tools to start to communicate better and resolve conflict, to talk kinder to each other, when to take timeouts and why. How to soothe yourself when you are hurting and overwhelmed with emotions, and how to argue through love - instead of through anger and pain.

We will be learning:

The 4 killers of marital bliss, how to recognize them and how to change them.

Why do we get elevated in conflict and how to calm down and hear each other.

How to start conversations softly and gently.

​

WHEN:

Sunday, February 10, 2019 from 6-8pm

WHERE:

Trinity Wellness Centre

COST:

$115 per couple

TO REGISTER, CLICK HERE FOR OUR EVENTBRITE PAGE

---

During the workshop we will be offering a special promotion for couples interested in attending counselling with Cece.

Receive the price of your workshop off a couples counselling package!Normally $810, you will be able to register for only $695.

Included in the Couples Counselling package:

An initial Couples assessment session (90 minutes)
Gottman Relationship Assessment Questionnaire: This is a questionnaire filled out individually by each partner for your therapist to provide personal feedback on your relationship strengths, challenges, and specific recommendations for treatment based on your answers.
An individual counselling session (60 minutes) for each partner to delve deeper into what is happening in the relationship for each person and what they are looking to change.
A follow-up Couples assessment session (90 minutes) where we will develop a plan for creating a loving, healthy, strong relationship based on your online and individual assessments. ​

​If interested in the above package, it will be available for purchase on the day of the workshop.