Afraid of Attending a Drop-In Yoga Class Because You Don't Know the Moves or Feel Self-Conscious? We'll Teach You Them in a Private, Non-Judgmental Setting

Anyone who's attended a drop-in yoga class knows they can be intimidating. In fact, they can be so intimidating that the mere thought of attending one stops you from even entertaining the idea of doing so. At Trinity Wellness Centre, we understand those fears and provide a safe setting for you to try something which is greatly beneficial for both your physical and mental health. Our private yoga classes are great for getting the basics down and building your confidence up to the point where you feel comfortable dropping in to any class around the city. Our instructors will also provide you the proper positioning for each move so you get the maximum benefit out of them, which is knowledge you can use when you're doing yoga by yourself at home. Find out why we're a private yoga Calgary leader today.
Looking for a Fun Date Night? Our Private Group Yoga is the Ideal Way to Bond with Your Partner

Couples who do yoga together, stay together. No doubt you've heard this maxim before. And for good reason! There's a growing body of evidence that couples who exercise with one another increase the happiness of their relationship, make their partner fall in love with them again, and strengthen their emotional bond. You'll also increase the efficiency of your workouts and achieve your fitness and spiritual goals more steadily. Instead of another expensive dinner out on the town that adds to your waistline and substantially subtracts from your bank account, why not try an affordable private yoga session with your significant other? You'll be happy you did.
Our Private Classes are Tailored to You, No Matter Your Level of Flexibility or Strength

Have you ever thought to yourself "Yoga looks fun, but I'm not flexible or strong enough to do that"? Well we're sorry but you'd be wrong. Yoga is for everyone, no matter their physical limitations. A private yoga class from Trinity Wellness Centre tailors the session to your abilities. This allows you to receive the innumerable benefits of yoga in a personalized way. Most yoga positions can be easily modified, and our instructors have extensive experience working with students who are just starting out or require specialized sessions due to c

hronic health conditions, surgeries, injuries, or illness.
---
Rebalance Your Nervous System and Unite Your Body & Mind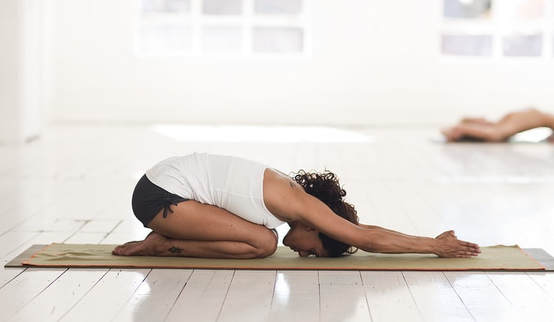 Hatha Yoga is considered a traditional yoga practice that combines body and mind into a wellness state. The classes at Trinity Wellness Centre have a gentle approach - planned to gradually lead the students towards a peaceful and energized inner state as we work on the body and breath to stabilize the mind.
​
In the short term, Hatha Yoga can rebalance the nervous system and make your body and mind feel more integrated by releasing tension and developing body awareness through: balance, strength, flexibility, and breathing re-education responsible for higher oxygen levels. Long term, Hatha Yoga is a powerful preventive health habit which helps you keep a good posture and full range of motion even into advanced age. Plus, it
teaches you
proper breathing which is essential for the overall functioning of your metabolism.
​
Apart from the physical benefits, the yoga practice can bring the mind into a more stable state through meditation exercises. Yoga is considered a philosophy of life. As such, it can bring a lot of inspiration to our lives through its ancient wisdom, so we can learn
how
to
cope
with
life
'
s
challenges
while
maintaining
inner
balance
and
discernment.
---