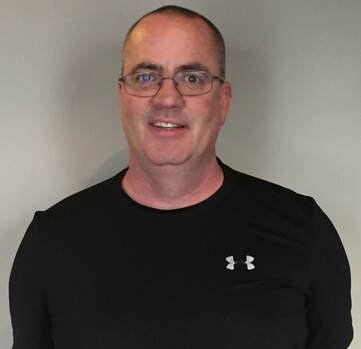 Scott Thompson - Owner / Manual Osteopath / 2200hr RMT
Scott has a real passion for finding balance in your body because a balanced body does not feel pain. After acquiring his 2200hr Registered Massage Therapist license from Alberta Massage Training in Calgary, he continued his educational pursuits and acquired his Diploma in Manual Osteopathy from the National Manual Osteopathic College in Red Deer. It was through his training at NMOC that he learned to specialize in CranioSacral therapy to improve the natural rhythm of the soft tissues and fluid that surround the central nervous system, osteoarticulation techniques to adjust joints and muscles, visceral manipulation to improve the function and motility of organs, and advanced fascial techniques to increase mobility and decrease pain in the connective tissues. Scott's goal is to restore the body back to its ideal functioning state so that all elements of the body can work together to achieve proper health.
In his spare time he enjoys hiking, kayaking, fishing, skiing, and camping with his wife Karin.
---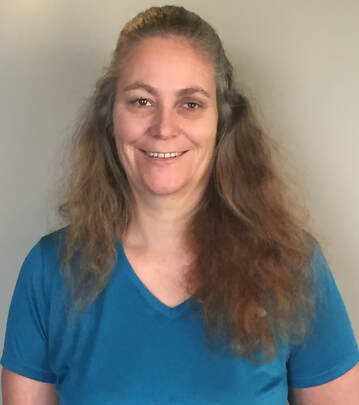 ​Karin Thompson - Owner / 2200hr RMT
Karin is a 2200 hour Registered Massage Therapy graduate from Alberta Massage Training. She is trained in relaxation, deep tissue, prenatal, hot stone massage, as well as CranioSacral therapy. Karin is committed to growing both Trinity Wellness Centre and their other location Serene Escapes Day Spa, into destinations where people can escape the ordinary and achieve pain-free living.
---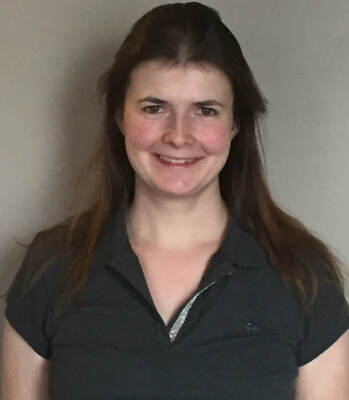 ​Diana Thompson - Clinic Director / 2200hr RMT
Diana is very passionate about helping people achieve wellness and balance in their own lives. She graduated as a 2200hr Registered Massage Therapist in 2017 from the Alberta College of Massage Therapy in Calgary. She is trained in relaxation, therapeutic and prenatal massage. After seeing dramatic results in her own health from manual osteopathy treatments, Diana is exploring her options and will be pursuing an education in Manual Osteopathy in the future to help people the way she was helped.
Diana has been in management and customer relations for over 15 years. She enjoys the challenges that come with business and loves seeing clients get healthy. In her spare time she enjoys camping, biking, kneeboarding, snowshoeing, and spending time with her husband.
---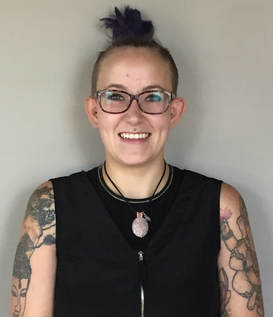 ​
Sawyer White - Clinic Receptionist
Sawyer is currently working on a diploma in addictions counselling while filling a part-time receptionist role in our clinic. Her favourite quote, that she often repeats for friends & clients is: "Have you ever grown anything in the garden of your mind?" - Mr. Roger's.
Sawyer received a gut dysbiosis diagnosis in 2012 which left her searching for any natural remedies to aide healing her gut. Many of her passions include holistic healing, aquaponics systems, tiny homes, archery, creative writing, NBA, kitties and fashion design. When Sawyer is not in the clinic or at school; she can be found in the river, making outdoor cat runs. and volunteering with Refuge Recovery and Grow Calgary.
---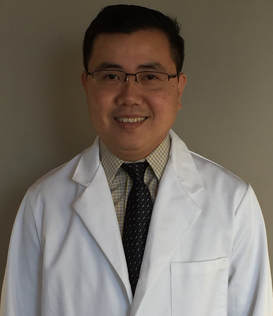 Dr. ​Nyi Than - Naturopathic Doctor
Dr. Nyi Than graduated in 2017 with a Doctor of Naturopathy (ND) Degree from the Canadian College of Naturopathic Medicine in Toronto, ON. He believes in the natural healing power of the body, and in promoting health in natural ways. Nyi's passion into Naturopathy was sparked during his study of medicine in Myanmar and continued to grow further as he began researching evidence-based Naturopathic Medicine.
Nyi's education has furthered his belief that there are many factors that influence the health and wellness of each individual including: lifestyle, environmental factors, genetics, diet, nutrition, stress and hygiene, among others. Modification of these factors is critical in promoting optimum health for each individual. As a Naturopathic Doctor, Nyi's goal is to treat each person as a whole, instead of as a condition by using a holistic approach to healing - finding out the root cause and underlying factors, and modifying these influential factors with the application of Natural Medicine modalities in order to achieve proper balance of health and wellness.
---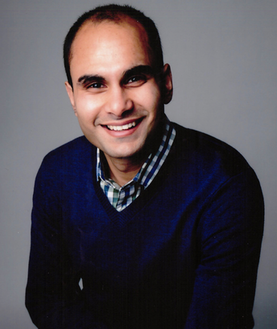 Dr. Rahim Moledina - Naturopathic Doctor
Dr. Rahim Moledina is a naturopathic doctor and educator. As an ND, Rahim's goal is to embody the four roles of a naturopathic doctor – clinician, educator, entrepreneur and advocate – to increase the global awareness and appreciation of naturopathic medicine. Rahim received his Doctor of Naturopathy from the Canadian College of Naturopathic Medicine and graduated with distinction from the University of Calgary with a Bachelor of Science in Kinesiology.
​Dr. Moledina's goal is to create a safe space where his patients can have a conversation about their health and influence the direction of their treatment. Dr. Moledina has a strong interest in using nutrition for the treatment and prevention of disease and for the maintenance of optimum health. He focuses on promoting robust heart health, treating risk factors such as high cholesterol, high blood pressure, diabetes and stress. He is also passionate about mental health, working with children, teens and adults experiencing ADHD, depression, anxiety and insomnia.
Rahim is an active volunteer in the community and enjoys running and biking.
---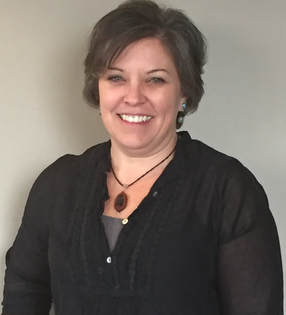 Dr. Susan Newman - Registered Acupuncturist / Doctor of Traditional Chinese Medicine /2200hr RMT
Dr. Susan is knowledgeable, compassionate, and engaged. She believes in collaboration and patient education. She has a broad range of knowledge in health and holistic health care, having been in the health industry since 2001 when she started as a Holistic Health Practitioner and Registered Massage Therapist. After practicing for over a decade, seeing thousands and thousands of patients and learning many different treatments she wanted to learn more. That desire for more knowledge lead her to Traditional Chinese Medicine where she has found her passion and an understanding of health on a deeper level.
She graduated from a four year program as a Doctor of Traditional Chinese Medicine from the Alberta College of Acupuncture and Chinese Medicine in the Spring of 2016, finishing her internship at Yunnan University of Chinese Medicine, in Kunming, China.
Although her main focus now is on Acupuncture and Chinese Herbal Medicine, she may also use one of her many tools as needed. She likes to discover each person's health care needs and come up with a treatment plan together.
---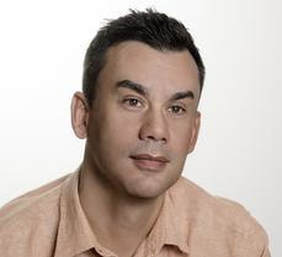 Dr. Dmitriy Ivanov - Registered Acupuncturist / Doctor of Traditional Chinese Medicine
Dmitriy Ivanov
was born in Russia. At the age of 22 years old he obtained a Master degree with honors as a scientist-researcher in a field of optics and laser engineering from Tomsk State University in Russia. During his study at the university, he became fascinated with the Oriental philosophy. He saw that it could answer many of the questions, which science had failed, in some cases, to answer.
An essential part of his new interest became self study of Oriental Medicine and practice of Japanese martial art Aikido. In 2001, Dmitriy moved to Calgary. Two years later he began his study of Acupuncture and Traditional Chinese Medicine (TCM) at the Alberta College of Acupuncture & Traditional Chinese Medicine (ACATCM). Being one of the top students in his class, Dmitriy received an award and scholarship from the Calgary Association of Acupuncturists. Dmitriy successfully graduated in 2006 earning diplomas for the Doctor of Acupuncture (RAc) and the Doctor of Traditional Chinese Medicine (TCMD).
Dr. Ivanov has practiced for many years helping thousands of patients gain their health back to start enjoying their lives again.
Based on his observations in the clinics he has worked, and decades of meditation and contemplation,
Dr. Ivanov developed his own unique approach that is founded on the principle of body-mind inseparability and it focuses on educational aspect of the treatment. Once the patient's mental and emotional state is changed the disease is not coming back. It is simple and very effective. Additionally, Dmitriy's background in the field of radio-physics made him interested in the Frequency Therapy that he offers at the clinic.
​
---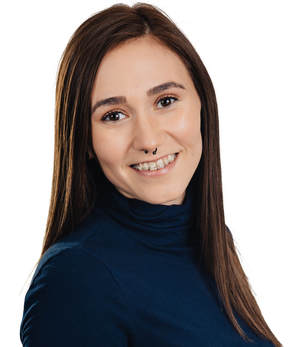 Kirsten Carson - Registered Acupuncturist & Yoga Teacher
I am a Registered Acupuncturist & Yoga Teacher in Calgary, Alberta. I dedicate my life to the health and well being of myself and others. I believe this to be effective healthcare based on experience, research and education. I am here to raise awareness. I am here to give you another option.
- Heal

without/with fewer pharmaceuticals that may only decrease symptoms, not reaching the root issue

- Allow and encourage your body to heal itsel

f

- Encourage each patient to be

responsible and

a part of the healing process

- Learn why imbalances within the body are happening and how to help it with different modalities such as acupuncture, acupressure, cupping,

moxabustion

, herbal medicine, diet therapy, tui na massage, gua sha scraping and much more.

- Work along side Western Medicine treatments to increase results or mange side effects
"Without awareness, there is no free choice"
​
---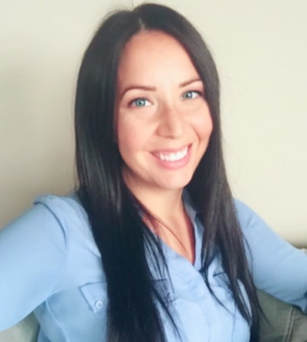 Dr. Laci Ethier - Registered Acupuncturist / Doctor of Traditional Chinese Medicine
Laci is a Doctor of Traditional Chinese Medicine and a Registered Acupuncturist with an 8 year background in Longterm and Palliative Care Nursing. Laci's current practice encompasses an approach of health promotion and primary prevention of illness. She is passionate about treating patients on all sorts of health and self-care journeys ranging from chronically ill patients to family planning to health maintenance. Although she has a general practice, Laci's heart resides in working with palliative or end of life care patients, families, and other caregivers. She is currently in the process of developing a volunteer in hospice support practice for patients, families, and workers on the palliative team. She has high hopes to one day create an Eastern Medicine palliative care movement. Having experience in both Eastern and Western modalities of medicine has placed Laci in alternative areas within the health sciences spectrum giving her a holistic outlook. Although Laci no longer works in Nursing she still incorporates the knowledge, skills, and treatment strategies that she gained during her time practicing. Fundamentally, her current practice and personal life revolve around the core values of Traditional Chinese Medicine and she considers it to be one of the largest untapped resources for healthcare in Canada.
On a more personal note, Laci is a born and raised wanderer of the Canadian backcountry. If she is not lost in a book you will often find her climbing, hiking, or camping somewhere amongst the trees in Alberta or Saskatchewan. Whether it be travel, music, art, science, medicine, or people; Laci has a natural curiosity and considers herself to be a lifelong learner.
---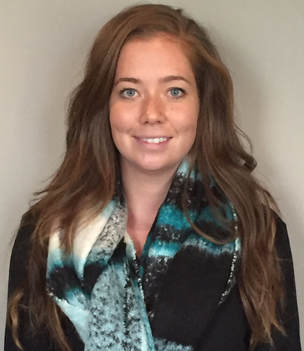 Brittany Hansen - Registered Psychologist
Brittany is a registered psychologist, graduating in 2015 with a Master's Degree from Vancouver, B.C. She is passionate about mental health, well-being, and the field of psychology as a whole.
Brittany takes a holistic approach to therapy, and has been successful in combining cognitive behavioural therapy and dialectical behaviour therapy with a compassionate, strengths based approach.
She combines personal and professional experiences to create a warm, safe space where individuals can explore themselves and their current situations.
Through her work, she strives to increase awareness of the connection between an individual's mind, body, emotion, and behaviour. She prides herself on being authentic and transparent throughout the therapy process, and joins
with
individuals to determine goals, and develop skills which will be both helpful and sustainable.
Brittany has worked with many mental health concerns, but is experienced in working with: anxiety/panic, addiction, trauma, depression, emotional regulation & self-soothing, anger management, borderline personality disorder, and positive psychology.
Brittany is warm, empathetic, and passionate about helping people to flourish and to live their most fulfilling lives. She loves to have new experiences, and finds new things to do every chance she gets. You can often find her by the water, camping, or somewhere in the mountains. Brittany has a big heart for animals, and has a 14 year old rescue dog named Roo. In her spare time, Brittany enjoys yoga, nutrition, cooking, being crafty and learning
---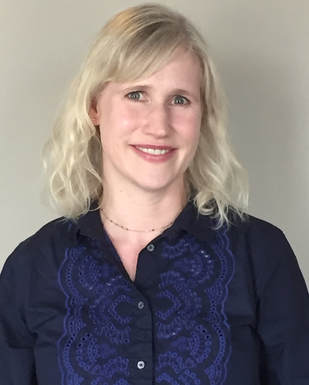 Kate Hollowell-Sheldon - Registered Psychologist
Kate is a Registered Psychologist with the College of Alberta Psychologists and she completed a Master's degree in counselling psychology. She is also a member of the Psychologists' Association of Alberta. Kate recognizes the courage it takes to engage in the counselling process and she strives to create a safe and supportive space for you to explore your values, needs, and strengths to promote meaningful growth and lasting change in your life.
Kate has the privilege of working with diverse populations with unique needs and concerns. Kate's work with individuals focused on issues such as: trauma including PTSD, grief and loss, sexual abuse and assault, anxiety, depression, anger management & emotion regulation, self-esteem, accident recovery, self-improvement, acculturation and adjustment in work, life, and family relationships.
She provides a holistic, strength-based, collaborative approach with all of her clients. She uses a variety of body-awareness and mindfulness practices to increase awareness of the interconnectivity of our mind, body, emotion, and behaviour. She also uses a wide variety of counselling approaches that are informed by mental health research such as cognitive behavioural therapy (CBT),
radical exposure therapy (RET),
eye movement desensitization and reprocessing (EMDR), and solution focused therapy, to address clients' unique needs and circumstances. Kate also received her certification to address grief and loss concerns.
Through our work together, she hopes that you will gain a better and more fulfilling understanding of your life, yourself, and your relationships. Kate looks forward to working with you as you embark on your journey to achieve your goals.
---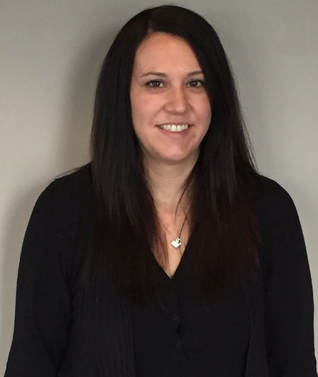 Cece Wiens - Registered Professional Counsellor
Cece is a Registered Professional Counsellor who provides both individual and couples therapy with specialized knowledge in couples and relationship therapy.
She also specializes in alleviating symptoms of PTSD/trauma using Accelerated Resolution Therapy.
She holds a Bachelors in Psychology and a Master of Health Science. She has over 2 years experience working in private practice supporting and empowering couples, individuals and families in their growth through relationship and life challenges. Cece considers herself extremely fortunate to meet with people from a variety of backgrounds, ages, life situations and experiences. Each person & couple she meets with is unique and she finds it an absolute pleasure to help support each in their life journey.
Cece's approach is one of openness and acceptance, no matter what you are struggling with or how taboo you feel your concerns, as your counsellor she strives to create a safe, nurturing and non-judgmental environment for couples and individuals to explore challenges, strengths and opportunities for growth and change. She considers it a great honour to provide an environment in which to help client's navigate their way through challenges in their life, meeting them wherever they are at.
---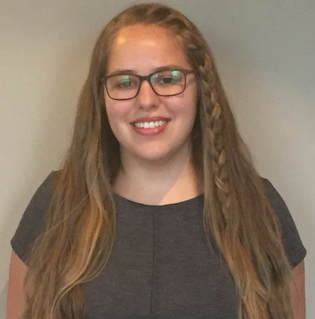 ​Breanne Stevens - Registered Dietitian
Breanne is a Registered Dietitian from Prince Edward Island. She graduated from UPEI in 2016 with a Bachelor of Science in Foods & Nutrition, completed 1600 hours of dietetic internship, & passed the registration exam in 2017.
By getting to know your unique goals and needs, Breanne will work with you to identify your health and nutrition priorities, and help you set goals that work with your unique situation. She is focused on developing simple (real life) strategies to help you nourish your healthiest self. Breanne will teach you to look beyond fad diets and nutritional nonsense to adopt a more confident, relaxed, and joyous approach to eating!
In her spare time, Breanne enjoys hiking, quilting, playing guitar, and spending time with her dog, Tucker.


---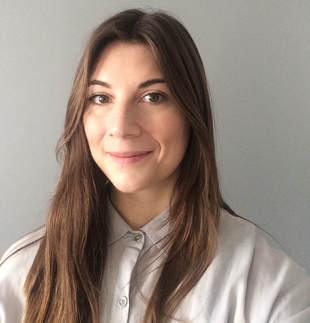 ​Chandrie Pera - Manual Osteopath
Through study that earned her a Bachelor of Health Sciences degree and travel around the world, Chandrie learned that the happiest and healthiest people were those who were fulfilling every part of their being. She realized that every part was connected to the whole, thus creating health and happiness. She wanted to embody this new realization and so her journey as a Manual Osteopath began. She graduated from the National Manual Osteopathic College in Red Deer, where she learned the skills necessary to treat each part of a person, their organs, muscles, bones, and fluids and rhythms, in hopes of bringing them back to their whole self. Chandrie looks forward to using her expertise to participate in your wellness at Trinity Wellness Centre.
​
---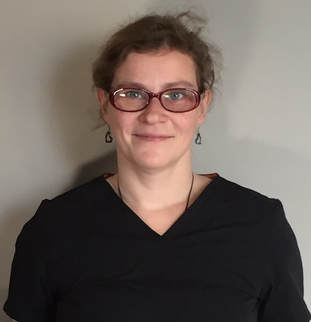 Simone Maczewski - 2200hr RMT
Simone grew up in Germany and moved to Canada in 2012. She graduated with a 2200hr Diploma from the Professional Institute of Massage Therapy (Calgary) in 2015 and is an active member in good standing with RMTA. Simone has a diverse background with skills in graphic design, interior design and mathematics which has helped her develop very skilled and precise hands. Simone is passionate about treating musculoskeletal issues and has taken additional courses to advance her skills in orthopaedic and therapeutic massage. She focuses on helping her clients increase their range of motion through a variety of stretching and joint mobilization techniques. She looks forward to restoring inner balance in her clientele.
Simone is an avid artist and loves the outdoors. Through her personal experiences living in different cultures, Simone has developed an ambitious, creative, positive attitude towards life and personal development.
---
David Brown - 2200hr RMT
David is a registered massage therapist with the MTAA (Massage Therapist Association of Alberta). He completed his 2200 diploma program at MH Vicars School of Massage Therapy in June of 2017. As a recent graduate, David is eager to learn and expand his clinical skills within Trinity Wellness Centre. David currently has a focus in Swedish massage, relaxation massage, therapeutic massage, myofascial techniques (including myofascial cupping) and trigger point release techniques.
David enjoys helping his clients feel their best and contributing to their optimum health through a client centered focus. Actively listening to clients, purposefully customizing each massage and engaging clients in their own health are of the utmost importance to David. Through such an approach, David believes that massage can positively impact all clients by relieving pain, decreasing stress, promoting relaxation and helping clients become more attuned with their body, all of which promotes the body's natural ability to heal.
In his spare time, David enjoys cooking, spending time with his wife planning their future tiny home, Ultimate Frisbee, yoga, meditation, getting outdoors and learning about whatever topic catches his eye.
---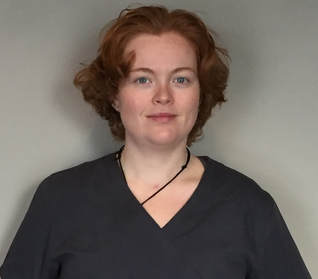 ​Katie Henry - 3000hr RMT / Certified Reiki Practitioner
Katie is a skilled Registered Massage Therapist whose techniques include myofascial release, relaxation, deep tissue, sports therapy, hot stone, prenatal, lymphatic drainage, and TMJ. Growing up, she had always wanted to help people. Being an RMT gives her the opportunity to do just that. She is currently a 3000 hour RMT from Makami college and in good standing with RMTA. Katie also practice reflexology for the foot and Reiki.
Katie has a passion for expanding her knowledge base with massage therapy and with other modalities and is always looking to update her knowledge and skills set every year by taking new and exciting courses. ​
---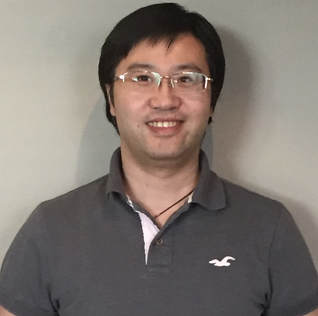 ​Jianyu (Jerry) Lai - 2200hr RMT
Jerry is a 2200 hour Registered Massage Therapist who graduated from Mount Royal University. He is a member of the Massage Therapist Association of Alberta (MTAA). He practices relaxation massage, deep tissue massage, myofascial release, sports massage and he is also certified to practice Dynamic Cupping after his graduation. He has much experience working with chiropractor and other healthcare providers. He believes everyone can be benefit from massage, not just physically, but also mentally and emotionally.
In his spare time, Jerry enjoys spending time with his family and friends. He loves hiking, cooking, playing soccer and badminton.
---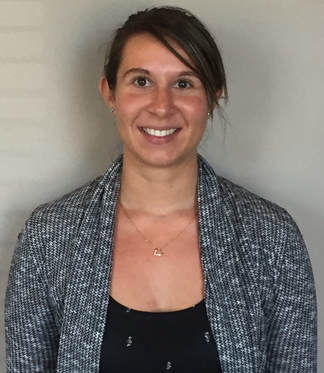 ​Sarah Gerrard - 3000hr RMT
My name is Sarah, and I was born in High River, Alberta but grew up in Kitimat, B.C. I grew up curling and played competitively throughout high school as well as in college. I am a Registered Massage Therapist that graduated from Makami College and trained in relaxation & therapeutic massage, prenatal massage, and cupping. Having dealt with multiple car accident soft tissue injuries myself, I am passionate to give back as an RMT, and eager to learn more about helping clients with injuries and seeing clients thrive in life pain-free!
In my spare time, I enjoy going to the gym, playing slo-pitch baseball, and spending time with friends.
---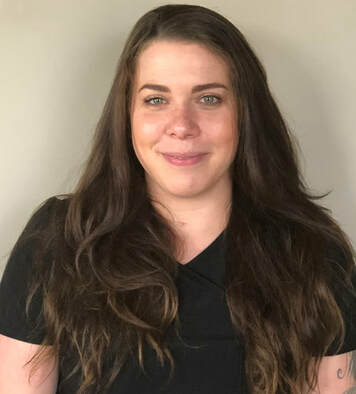 ​

Tanya Violette - 3000hr RMT
Graduating with a 3000hr diploma from Makami College, my treatment style focuses on eliminating pain and resolving dysfunction within the body. I enjoy all types of massage but I specialize in therapeutic and deep tissue techniques. Aromatherapy is what inspired me to become a massage therapist, that and my passion for holistic wellness. Along with my training as a Nursing Attendant, I also have training in Crainosacral therapy 1, orthopedic massage, sport massage and cupping. My best friend would say I'm quite passionate, intuitive and continuously strive to be the best version of myself.
---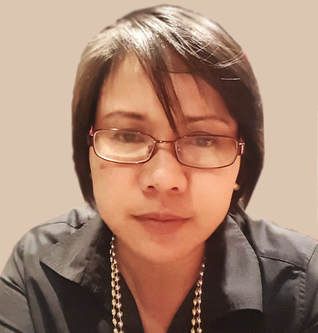 ​Grace Samson - 2200hr RMT
My name is Grace, and I am a recent graduate from ABM college. I have had several other professions before I decided to venture into massage therapy, and one of them involves art, which is my passion. I discovered that massage therapy is a unique adaptation of art, in a form of healing and revitalizing your body. Everytime I see a delighted face walk out of my treatment room, happiness feels my heart. I am well trained in Swedish, therapeutic, and deep tissue massage. I also integrate hydrotherapy, therapeutic exercises and clinical assessments in my treatments for effective results.
In my free time, I love gardening, out of town trips, movies, and spending time with family.
---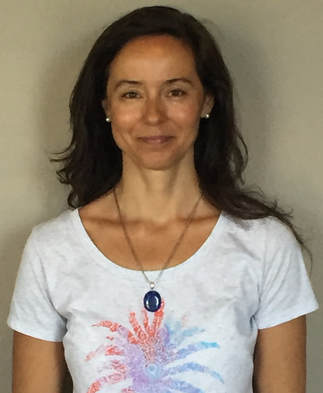 Cecile Comino - Registered Yoga Teacher
​Cecile is a Brazilian yoga teacher that has been practicing and studying Yoga since 2005. She became a certified yoga instructor in 2010 at the Núcleo de Estudos Yoga Nataraja (Nataraja Yoga Study Center) in São Paulo. Her teaching experience started in 2009 at the Pura Yoga Studio in São Paulo and since then has been working as a full-time yoga instructor both on private teachings as well as through studio classes.
Cecile participated in several complemental courses and workshops related to the yoga practice and philosophy including a stay at the Swami Rama Sadhaka Grama Ashram in Rishikesh, India in 2011. Since then this lineage of yoga, the Hymalayan Yoga, has been influencing and guiding her personal practice and teaching.
Her classes incorporate a combination of yoga philosophy (based on the yoga scriptures and its main interpretations), yoga postures (asanas), breathing techniques (pranayamas), relaxation and withdraw of the senses (yoga nidra), and meditation.
The intention her teaching is helping the student reconnect with his/her body and mind on a deeper and enduring level - learning how to cope with life's challenges while maintaining the inner balance & discernment.
Through the 8 limbs of Yoga (Yamas, Niyamas, Asana, Pranayama, Pratyahara, Dharana, Dhyana and Samadhi) the suggested practice will gradually lead the students towards a peaceful and energized inner state. Free from tension and stress (two of the main causes of health disturbances/illness) and with a clearer mind, the students then become progressively more capable to attune with their life purpose and inspiration.
---