1. How long is a Massage?
We pride ourselves in offering a full 60 minutes of "touch time" with time left before and after the massage for assessment and dressing. This differs from other massage chains who advertise for 60 minutes but only allocate approximately 50 minutes for the actual massage and the rest for assessment.
2. Is Massage Therapy just for relaxation?
No! Although one of the many benefits of massage includes enhancing relaxation and relieving stress, massage can also reduce muscle tension, ease muscle pain, enhance circulation, improve joint mobility, boost immune function and improve mental alertness.
3. Do I have to take off all my clothes?
No. Our top priority is your comfort. Your RMT will leave the room and allow you to undress to your comfort level in privacy and will knock before re-entering the room. All of our therapists are professionally trained to make sure you are properly draped at all times.
4. Do your massage therapists meet the requirements for me to claim it under my health insurance plan?
Yes. All of our Registered Massage Therapists have a minimum of 2200 hours of training from a recognized educational institution. If you have health insurance coverage for massage therapy, all of our RMTs will be eligible to be covered.
5. Can I claim my reflexology appointment under my massage benefits?
Yes, all of our therapists that provide reflexology are Registered Massage Therapists so your appointment will be eligible under your massage benefit coverage.
---
---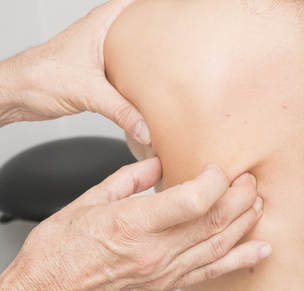 1. What can Manual Osteopathy treat?
Manual Osteopathy can help with neck, back and hip pain, soft tissue injuries, headaches, sinus congestion, and digestive issues, just to name a few. It is important to note, however, that since Manual Osteopathy's goal is to slowly adjust the client's anatomy and physiology towards normal so that the client's body can heal itself, each client's treatment, treatment plan, and response varies; each body is unique and responds to and requires unique treatment, so one client's concern may not necessarily be treated or respond in the same manner as another client with the same concern.
2. What happens during a Manual Osteopathic treatment?
A Manual Osteopathic treatment starts with a body assessment of posture, movement, range of motion, pain level, and medical history. With these results taken into account, the Manual Osteopath develops an individualized treatment plan using soft tissue manipulation, bone/joint techniques, cranial osteopathy, and organ manipulation; each subsequent treatment involves reassessment of the previous treatment, discussion of positive or negative symptoms that may have come up since, and additional assessment and treatment accordingly.
---
---
ACUPUNCTURE & TRADITIONAL CHINESE MEDICINE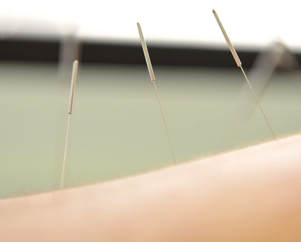 1. How does acupuncture work?
There is a subtle form of energy called Qi that flows through the body. Disease, pain or illness can manifest when there is a block in the flow of Qi. These blocks can be of a physical or emotional nature. Acupuncture needles are inserted into specific points to open the channel, clear the blockage and activate the bodies amazing self-healing capability.
2.

What's in the medicine that an Acupuncturist or Doctor of TCM prescribes?
​All the herbs used in Traditional Chinese Medicine Formulas are all natural. Plant roots, fruits, flowers and seeds.
---
---
1. What is the difference between a Registered Dietitian and a Nutritionist?
A Registered Dietitian is a highly qualified nutrition professional that must meet certain requirements to become registered and work in the health profession. To become a dietitian, one must complete a four-year bachelors degree from a recognized nutrition program followed by an extensive internship and a written exam. Registered Dietitians are well-versed in numerous areas of health including chronic disease management, food safety, population and community health, and much more. At the heart of it all, Registered Dietitians make suggestions and recommendations based on the most up-to-date research and help you to sort fact from fiction when it comes to nutrition. You may also hear the terms "Professional Dietitian, Dietitian Nutritionist, or Dietitian" - these are all protected by law and can only be used by people that meet the requirements. In many Canadian provinces, the term "Nutritionist" is not regulated - meaning anyone can call themselves a Nutritionist no matter what education (or lack thereof) they have. However, in Alberta, the regulations are more strict and only those that are "Dietitians" can use the term "Nutritionist." However, people who have graduated from a one year Natural Nutrition program can use the title "Registered Holistic Nutritionist." These individuals are not regulated by a professional governing body in the same way that dietitians are.
2. Why should I work with a Registered Dietitian?
Registered Dietitians are the most qualified nutrition professionals because of their training and education. For many people, nutrition information on the internet and in the media can be extremely overwhelming and confusing. Dietitians keep up with these ever-changing diet fads and use scientific research to determine what is worth your time and money when it comes to food. Dietitians want to see you succeed and therefore focus on making recommendations that actually work for you and your busy lifestyle. Most people have nutrition knowledge, but have difficulty implementing it. A Registered Dietitian can help you to put that information into action so you can finally find success. Whether you are managing a specific disease, trying to lose weight, improve digestion, or something else entirely - a Registered Dietitian is an integral part of the team that can help you reach your goals.
3. Do I need a Doctor's referral to see a Registered Dietitian?
No you do not! In many cases, people are recommended to see a dietitian by their doctor and your doctor may connect you with a specific dietitian depending on your needs. However, you can seek out dietitian services on your own as well and it is often covered under your extended health plan.
---
---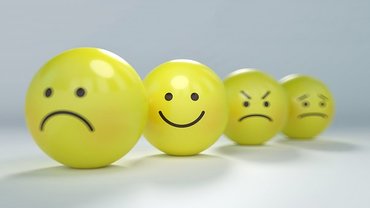 1. How is counselling different from talking to a close friend?
Counselling is different from talking to a friend in many ways. A counsellor offers an unbiased, non-judgemental listener. Often times, our friends are too invested in our lives to listen and respond unbiasedly, and remain neutral. They have had a lot of time to form their own judgements, and use their experiences with you to offer their "advice". Additionally, friends are often scared to hurt our feelings, and will be afraid to point out some hard, but important aspects of the situation.

Psychologists and Counsellors also have the education and experience to help you increase awareness, improve self-reflection, manage emotions, and develop the skills needed to help you get through whatever it is you're dealing with.

2. How am I supposed to open up to a stranger?
Opening up to a counsellor can absolutely be anxiety provoking, and uncomfortable at first. It's hard to share your story with someone you don't know. However, it is a counsellor's job to facilitate the conversation, making it easier to share, and helping you feel as comfortable as possible. Some people also find it easier to talk to a counsellor because they know the information is confidential and unbiased. The more you and your counsellor get to know each other, the better the relationship becomes, and the easier it gets to share and engage in the process.

3. What is the difference between a Registered Psychologist and a Registered Professional Counsellor?
Registered Psychologists and Registered Professional Counsellors are very similar. The main difference between the two is level of education, supervision and experience needed to get licenced. Though they both must obtain a Master's degree to become registered, Psychologists must complete an additional 1600 hour residency/practicum, and successfully pass both an oral and written licencing exam.

There may be some differences as well as to what your insurance company will cover, so be sure to check whether you are covered for "Psychology" or "Counselling". Oftentimes, these two are not interchangeable to insurance companies.

4. How many sessions will I need?
How many sessions you need really depends on what you feel you need, and what your counsellor recommends as time goes on. The number can vary significantly for different people. Some people may come in for 4-6 sessions, and feel that they got what they needed. While others may continue to come in for several years.
---
---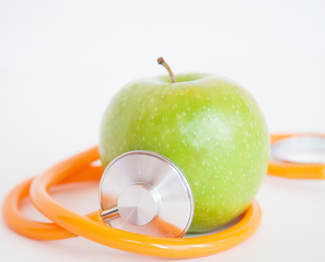 1. What is a Naturopathic Doctor?
Naturopathic Doctors are healthcare providers who are trained medically but treat patients in natural ways. Naturopathic Doctors learn several years of medical education in naturopath medicine schools, including Biomedical Sciences in early years and clinical trainings with real patient encounters in later years of their education. Naturopath Doctors focus on natural treatments and holistic approach in the management of patients. They also look for root causes of the diseases, and mend the root causes. Most of the time, they cooperate with other healthcare professionals in order to give integrative approach of patient cares.
2. W

hat conditions can Naturopath Doctors treat?
Naturopathic Doctors have very wide scope of practices. Basically, they can treat almost all medical conditions or diseases in natural ways. However, naturopathic treatment alone may not be adequate for certain conditions, such as acute medical illnesses, life-threatening illnesses, emergency situations, and surgical conditions, in which patients need to seek conventional medical treatments that are more aggressive and effective than natural treatments. Common conditions that Naturopathic Doctors treat, but not limited to, are: musculoskeletal pain, fibromyalgia, fatigue, insomnia, anxiety, depression, food sensitivities, allergies, digestive issues, gastroesophageal reflux disease, weight management, infertility, chronic medical conditions, primary dysmenorrhoea, hormonal disorders, headaches/migraines, post-concussion syndrome, and improving general health.
3. I

s Naturopathic Medicine covered by Alberta Healthcare?
Alberta Healthcare does NOT cover naturopathic service, however most extended healthcare insurances cover fees for Naturopathic visits for a limited amount. You may need to inquire with your insurance provider to see how much you have coverage for naturopathic services, and whether the costs for supplements are covered or not.
4.

What treatments are therapies are used in a Naturopathic Medicine?
​Naturopathic treatments in general include lifestyle modification, dietary management, nutritional treatments, botanical medicine, physical therapy, acupuncture, homeopathy, mindfulness counselling, hydrotherapy, and other specialized therapies.
​
---
---
1. Do I need to be flexible or strong to do yoga?
No! The idea of the practice is to slowly and progressively work on the physical level as to gain body consciousness and learn how to balance your potentials and limitations in a non-judgemental manner. Yoga requires no performance, it is an individual process of discovering your body on a deeper level.

2. Is Yoga like stretching?
No. The difference between Yoga and regular gymnastics or stretching is that to be practicing Yoga you need to be fully present with your body sensations and holding the posture as you regulate the deepness of the breath at all times. Therefore, if you are distracted from the body or the breath you are not practicing Yoga.

3. What should I wear for a class?
Comfortable and flexible clothing is ideal. We practice bare feet, so no shoes or socks required.
4. Do I need to bring my own yoga mat?
If you have one, please feel free to bring it along. If not, Trinity Wellness Centre has a yoga mat for your use during the class.
5. What if I am not able to do a posture?
No problem. The privilege of a private class is that we can slowly build the steps that prepare you for the posture. So depending on each person's needs the approach is careful and progressive into the posture.
6. Are all the yoga classes equal?
No. Depending on the style of Yoga and depending on the instructor, Yoga classes can be completely different from another. You might have had not such a good experience at first but maybe that was not the better type of class for you. The good thing about a private yoga class is that you can discuss with the instructor about the best options of practice for you.
​
7. How can I take advantage of private yoga classes in the short and long term?
It depends on your intention. If you want to take the classes to get ready to go studio classes, we will build a program to make you familiar and comfortable with a variety of postures so you feel more confident and safe while practicing.
If you want to get introduced to postures and techniques to build a personal practice at home, we will draw up and practice a specific sequence and prepare you an individual program. This same sequence you can take with you and practice on your own (after you feel confident about it). After a while you can always come back and we can work on a new sequence for you and keep updating it.
---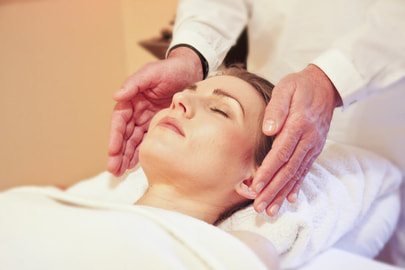 1. What do I wear for a Reiki treatment?
You will relax on a massage table fully dressed so please wear something comfortable.

2. Is Reiki safe?
Reiki is a non-invasive treatment and will not cause harm. It is safe for anyone including pregnant women and children.

3. Who performs my Reiki treatment?
All of our practitioners that provide Reiki are also trained as Registered Massage Therapists.
---